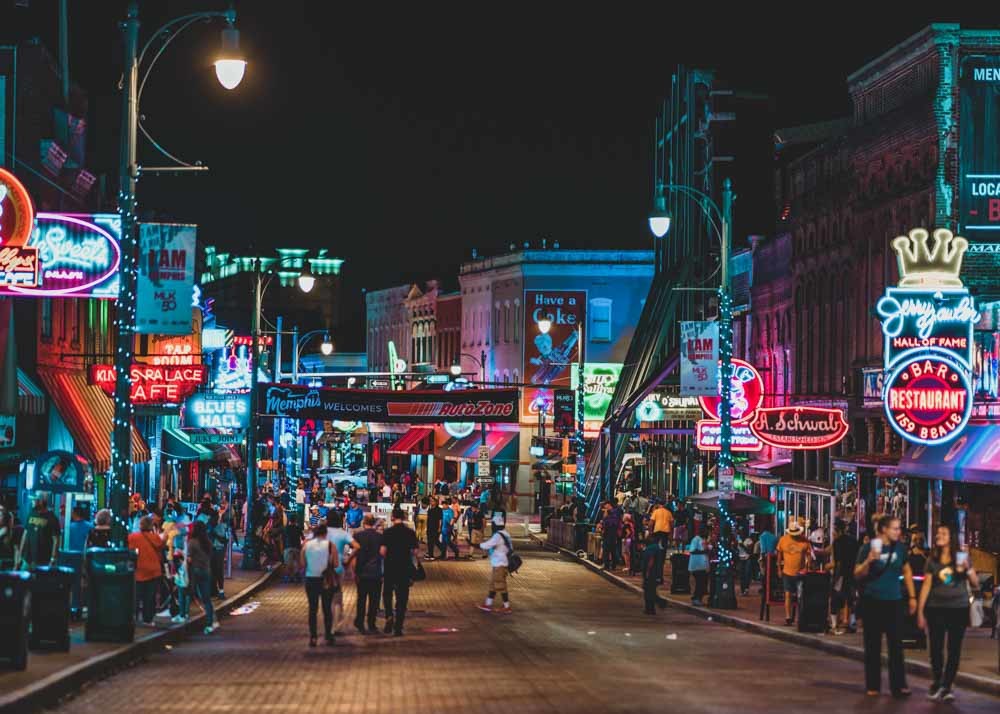 The homeland of the blues has plenty going on, with vibrant cultural, historical and nightlife scenes that make any visit exciting. And if you've spent all your money scoffing BBQ ribs at Rendezvous, discover ten of the best free things to do in Memphis…
Watch the Peabody Ducks
11am and 5pm every day, the famous mallards make their way through The Peabody Hotel, to the fountain in the centre of the lobby. It's a strange one, but it's been a Memphis tradition since the 1930s.
Got some cash to splash? Grab a drink at the Peabody's rooftop bar for views over the city.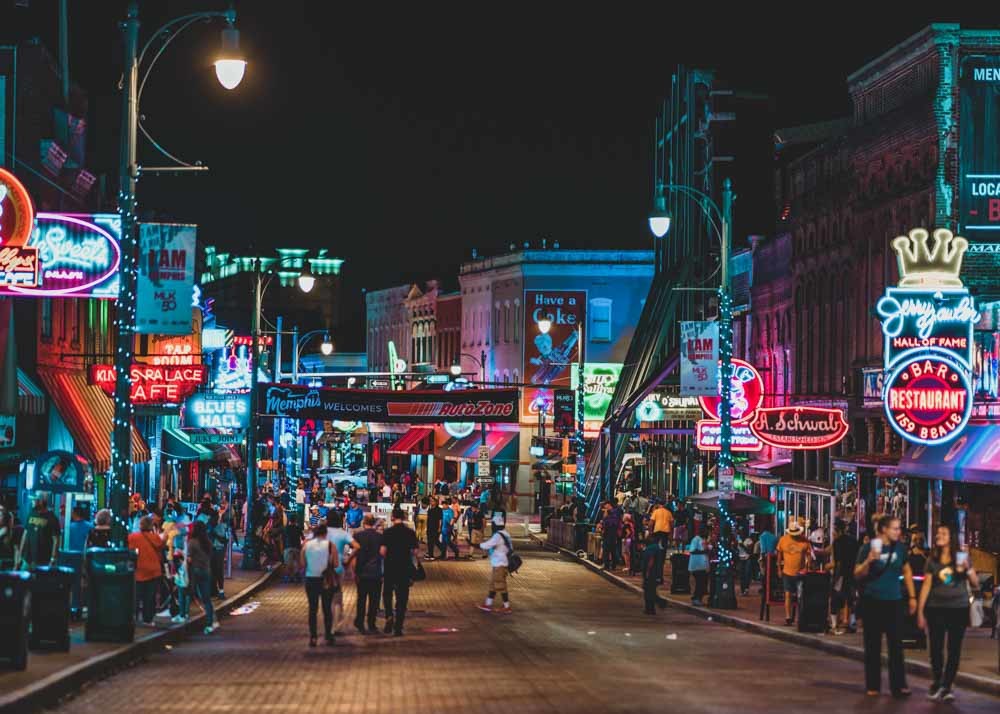 Take a walk along Beale Street
Probably the South's most famous street, a summertime stroll down Beale Street will fill you with the blues spirit! Live music leaks from the doorways of the many bars, and street performers can often be seen putting on a show at any given hour of the day. And don't miss the Beale Street Brass Notes – Memphis' answer to the Hollywood Walk of Fame.
Got some cash to splash? Get a taste of music history at the Memphis Rock 'n' Soul Museum – admission is $12.50
Peek through the gates of Graceland
Okay, to actually go in and take a nosy of Elvis Presley's pad, you'll need to pay. If you're not a huge fan and just happy taking a peek, you can catch a glimpse of the mansion from the gates. Or for a closer look, get up early! Between 7.30 and 8.30 every morning, you can stroll up to the Meditation Garden, and pay homage at the King's final resting place.
Got some cash to splash? Admission to Graceland costs $41, and includes self-guided audio tour.
Read more: Memories of Elvis: Graceland Tour
Visit A Schwab's on Beale Street
If you like quirky, fun shops, A.Schwab's Dry Goods Store is a must visit. The only remaining original business on the street, you'll find a mix of souvenirs, clothing, and a section dedicated to Deep South hoodoo.
Got some cash to splash? Grab an old fashioned soda or milkshake in the café (I really recommend the Down Home Peach)
Read more: https://mini-adventures.com/2017/08/shopping-a-schwab-memphis-beale-street.html
Mud Island Riverwalk
The Missisippi River flows through Memphis, and it's a great place to take a walk. Mud Island River Park is a popular spot with locals and visitors, and you can check out the exact scale model of the Lower Mississippi River.
Got some cash to splash? Ride the monorail and visit the Mississippi River Museum for $10.
Pink Palace Museum
The Pink Palace Museum shows off the cultural and natural history of the mid-South, through various exhibits, including a reconstruction of the original Piggly Wiggly Store. Entry's normally $21, but free on Tuesday afternoons from 1-5.
Got some cash to splash? One of Memphis' must-see musuems is the National Civil Rights Museum, which chronicles the South's civil rights movement. Admission is $16.
Go street art hunting
Downtown Memphis is home to some mighty fine street art, including the often-photographed 'I Love Memphis' murals.
Got some cash to splash? Check out the Brooks Museum of Art, which celebrates the diverse art community in Memphis.
Read more: Downtown Memphis Mural Guide
Crystal Shrine Grotto
In Memphis' Memorial Cemetery, you'll find this unusual cave crafted from quartz and filled with religious imagery and biblical figures. It's strange, for sure – but it's pretty captivating to see.
Elmwood Cemetery
If, like me, you're strangely accustomed to hanging out in cemeteries, this one's for you. It's the city's oldest active cemetery, and the final resting place of many important Memphis residents.
Got some cash to splash? Delve into Memphis' darker side with a walking tour through the city's haunted locations.
Bass Pro Pyramid
Definitely one of the most EXTRA shops I've ever set foot in! The Bass Pro store is an emporium dedicated to all things outdoors, and the huge space is filled with yachts, gear, a bowling alley, trees, a fudge shop, a fancy hotel and…a couple of actual alligators in a big ol' tank. Yup. THAT extra.
Got some cash to splash? Try your hand at some archery in the store, or head up in the elevator to The Lookout.