I'd never actually had a girls' holiday in Europe (or anywhere, for that matter!) until my late twenties. I'd had female friends, and we'd been away for nights, sleeping in Travelodges and drinking ALL the Blossom Hill in our hotel rooms. But an actual holiday, nope. But after a few trips over the past two years with some of my best ladies, I'm definitely a convert
One of the best ways to have an awesome girls' holiday is by hiring an apartment or villa – it's way less restrictive than hotel rooms, giving you great social space to spend time together. And most Clickstay villas have private pools, which immediately ups the luxury factor by, like, a million percent. With over 56,000 properties across 70+ countries, they're definitely the go-to for finding group holiday accommodation.
So where are you planning on heading for your girls' holiday this summer? Here's some European inspiration to get you started…
Mykonos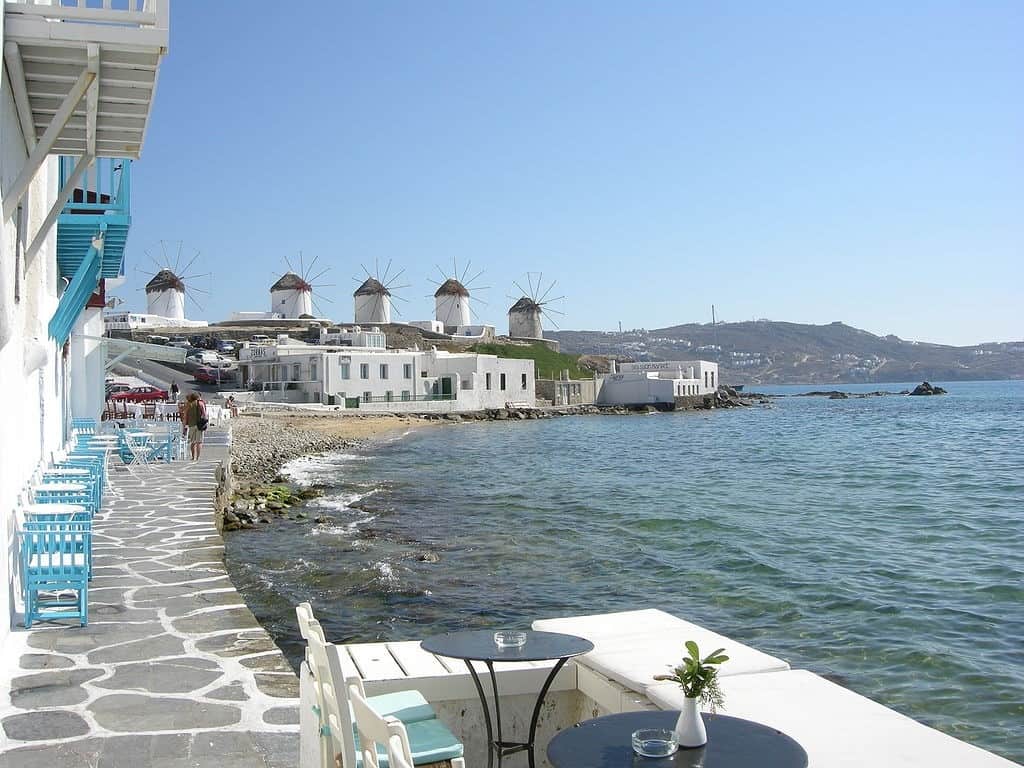 I was torn between Mykonos and Santorini for my Greek inclusion – but it was Mykonos' versatility that swung it. Obviously, you've got some great Mediterranean parties in the island's world class clubs and luxury yacht charter opportunities (think of the profile pics!). But you can also take a short drive to find more remote, quieter beaches and watersports for a more active girls' holiday.
Oh, and your Instagram will be STUNNING after a walk through those famous white and blue streets of Mykonos town.
Cyprus
Back in February, I had a fabulous little adventure to Cyprus with some of my best girls, and definitely rate it as a destination for a girls' holiday. We didn't quite get the timing right with the sun, but we had a fabulous time in our villa, just enjoying each others' company.
One tip I do have for a villa holiday – think about your location in terms of what you want nearby. Our villa was AGES away from civilisation, but if you want to be within walking distances of bars and shops, have a look at some Clickstay villas in Paphos, as many of them are in easy reach of local amenities. Even though, as we learnt, staying in the villa with a few bottles of wine and Cards Against Humanity can be the best part of the holiday…
Barcelona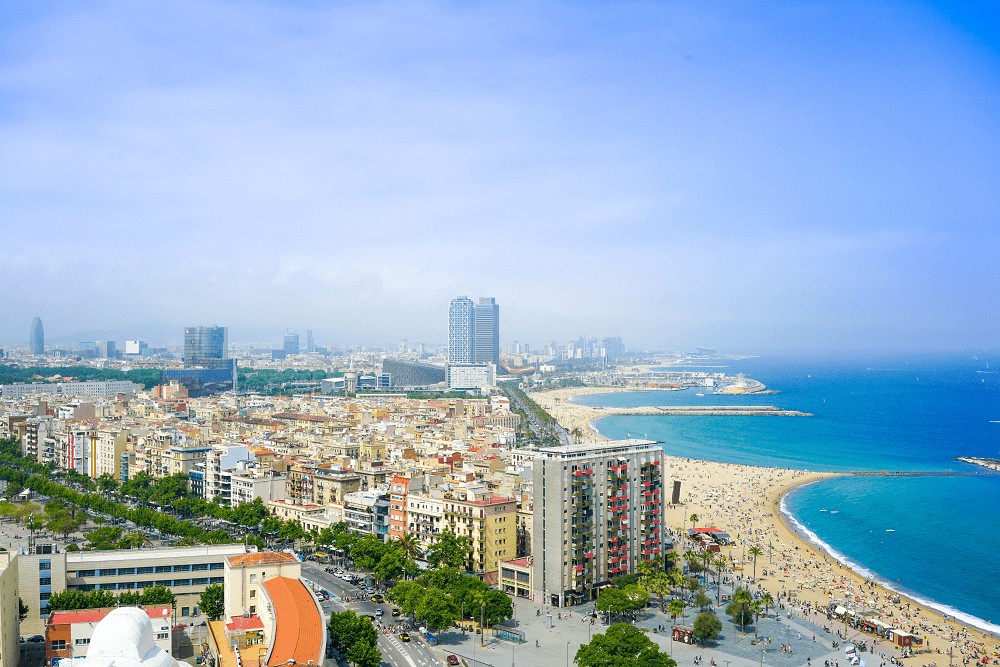 If your gal pals are more city break than beach, or you need to find a compromise, Barcelona is a great beachside destination that also offers plenty in the way of culture, history and food. The best months to visit if you want to soak up some sun on Barceloneta beach are May-September.
In the city itself, the Gothic Quarter is one of my favourite places to explore – getting lost amongst the winding streets and stopping every hour for aperitivo is something I highly recommend.
See Also
Ibiza
Nope, I haven't turned into a glowstick-wielding wet-t-shirt wearing clubber. Stay with me here. After reading Jess' post about 'hidden Ibiza' and saw how awesome her girls' trip to the Balearic island looked, I've definitely had my mind changed on the place. Out with the vest-wearing lads, in with the scenic countryside, views for days and secret, off-the-beaten track spots. I'm totally game.
Madeira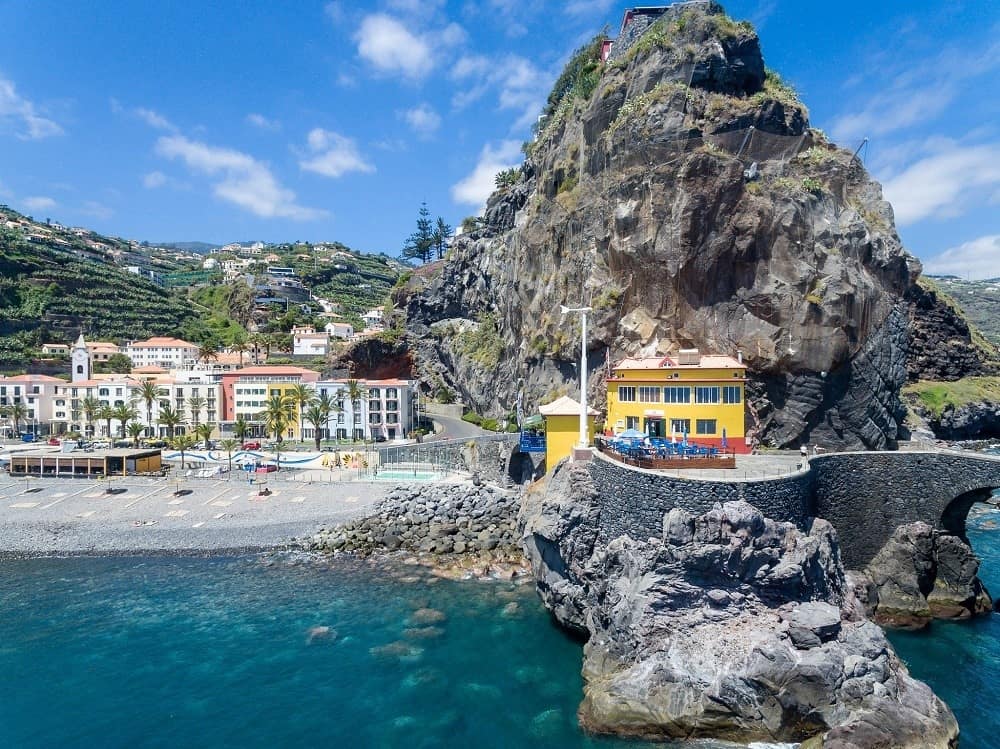 A slightly more unexpected destination for a girls' holiday, as it's often associated with the older crowd, the Portuguese island of Madeira is perfect for a relaxing week away. Although, sorry guys, it's actually got nothing to do with Madeira cake…but try Madeira wine instead.
There are loads of great places to find your base in Madeira as you explore the island, including the capital city of Funchal. The city is so high above sea level, there's actually a cable car that takes you to some of the higher points. Which means AMAZING views.
*Post written in collaboration with Clickstay
Mykonos Image 1: Sailko (Wikimedia Commons);