I do love me a good linkup. The chance to share posts with like-minded other bloggers and discover your new faves is pretty much a winning idea.
Which is why I'm starting a monthly blog linkup based on all things LDN. The concept is very very simple – add a link below to a recent post on your blog relating to anything to do with London. It could be a post about your visit, a restaurant, a show you've seen, something cool to do here, your thoughts on the city. Basically, if it has anything to do with London, it's good. It doesn't HAVE to be something you've posted actually in January, but recentish (e.g the last few months) is fab.
Commenting on other blogs isn't compulsory and I won't come round and slap you with a kipper (which would be quite British of me, wouldn't it?) if you don't. But loveliness and interaction is so totally encouraged so please do check out some of the other posts on the linkup, and I'll be going through the posts myself and splashing as much love as possible over your wonderful blogs. Er, not in the slightly gross way that came out.
So what are y'all waiting for? Get linking!
P.S If you wanna display my lovingly crafted (aka 'I'm well good at Paint') linkup button on your blog post too, I'd give you lots of virtual smooches.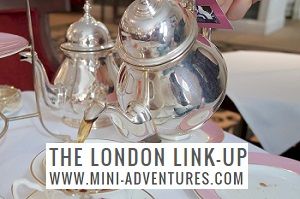 An InLinkz Link-up